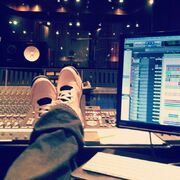 Sean McHugh (Exit 8) is an audio engineer and music producer from New Jersey . He has worked with the likes of B.o.B , Juelz Santana , The Intruders (oldies) , The Skull Gang , Un Kasa , White YMB , Riq Rose and other various Dipset members . Sean continues to produce , engineer and create music for many industry and local / regional acts in the United States.
Ad blocker interference detected!
Wikia is a free-to-use site that makes money from advertising. We have a modified experience for viewers using ad blockers

Wikia is not accessible if you've made further modifications. Remove the custom ad blocker rule(s) and the page will load as expected.